Hi, I'm still out here. I've been so busy minding the
store
.
Yarn
sales have picked up a bit. Though, still not as much I as I would like. Mostly, because I have to list more of it, more often.
Between it being hard for me to sit at the computer for any length of time and sharing it with DBF, makes it difficult to post as often as I would like. I have been working on a funny post about that case horrible case of terminal startitis I still have, WIP's and well, why I just hate to finish my projects. Hopefully, I should have it up soon. Maybe even by the weekend.
In the meantime, I'll leave you with some pictures to look at.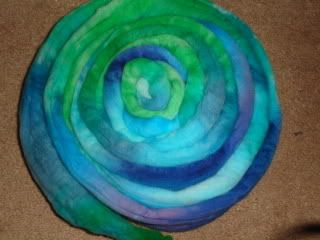 This is merino combed top I dyed for myself and for sale on
ebay
. Look how fine and even it spun up.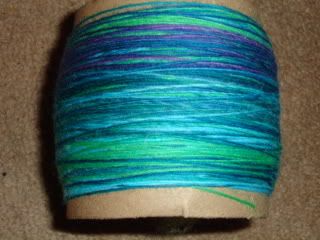 I'm going to Navajo ply it and either knit socks for DBF or sell it maybe. It's kind of hard to sell spindle spun yarn as it takes so long. Plus, some sock
yarn
for your knitting pleasure.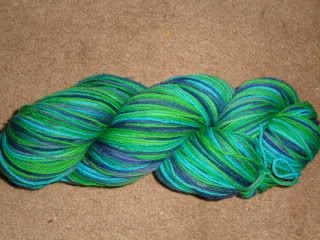 Well, enough blatant self promotion. Bootsie says:
"Cut that out and get back to spinning!"
Have fun needleworking.