Very strange day, I'm up early and not in the extreme pain from the weekend. The day is still very early and I have a
tendency
to over do on these rare days. So much down time to catch up with.
This guy has been in a very bad mood this weekend. Keeps mumbling something about going outside and coming back with a mouthful of red feathers.
Sunday, was Duane's birthday. We spent a quiet day together. DD was away for the weekend. However, I'm not pleased at how she left the couch. I took pictures and am debating whether to post them.
I started this at 6am and it's now 3pm. Day started off pretty well, but it hard to sit and put pressure on my spine.
Sooooo,
how many socks can sock knitter knit if a sock knitter cannot sit?
I'm always too late with my good intentions. It was Wednesday when I tried to knit as many pairs of socks as possible by Sunday. Normally, I've been able to knit a basic top down
German sock
in an evening or two. Not as easily done when a majority of ones time is spent lying on one's right side, plus trying to catch up on myriad of other things. This is where I'm at as of 3:30 pm today. (click for bigger)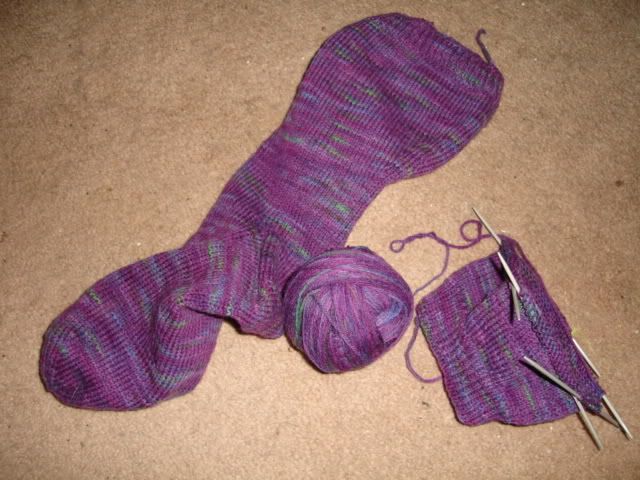 This is last years sock birthday sock yarn. Actually, I did knit almost a pair once, but one sock was too long and I ran out of yarn on the second. Shouldn't be the case this time. It was just one cuff at the start on Wednesday.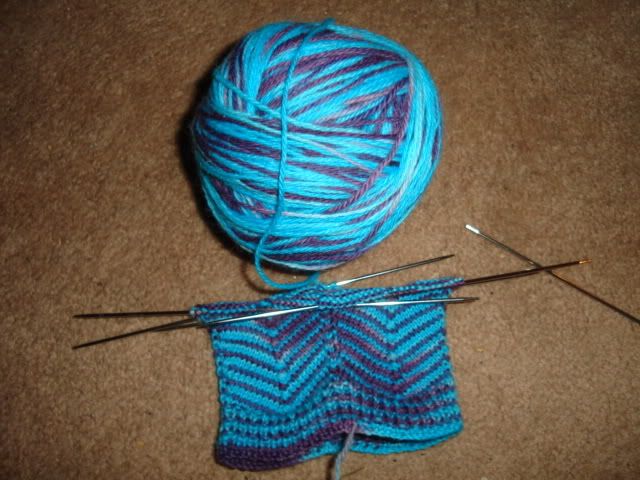 This years sock yarn which I dyed on Thursday. Those are my favorite sock needles,
Inox
steel lace needles size 0.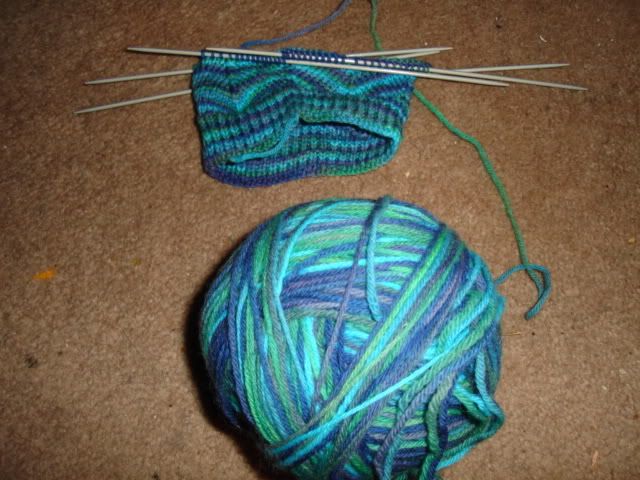 A sock yarn that I dyed over the winter that he showed a real interest in. Be damned if I can remember the name of it.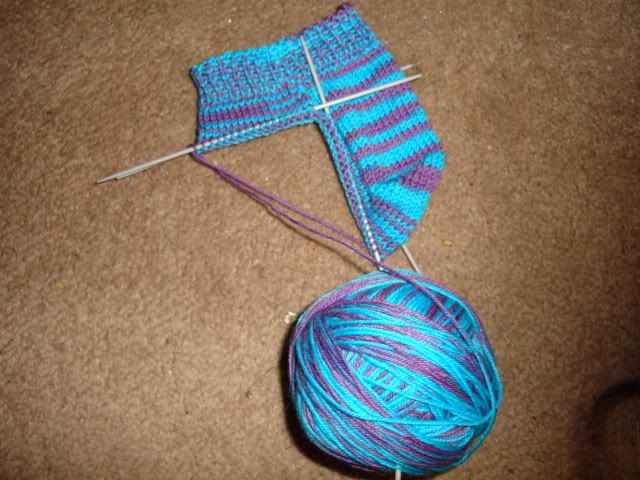 The start of
footies
for me. Started early Wednesday, when my feet were so cold, then I remembered his birthday was coming quick.
Next post is about lace. Here's another hint in picture form.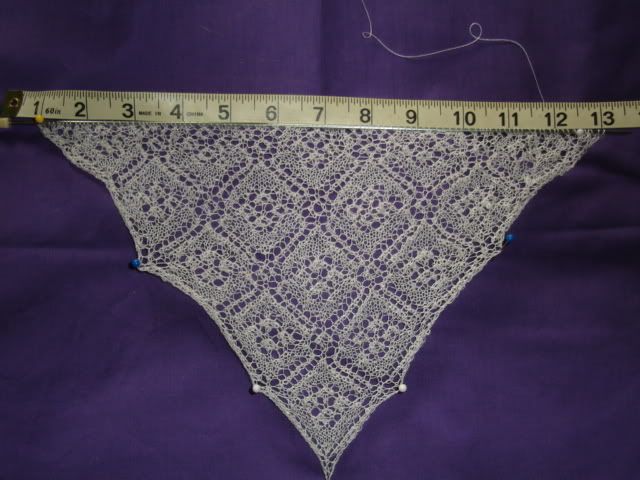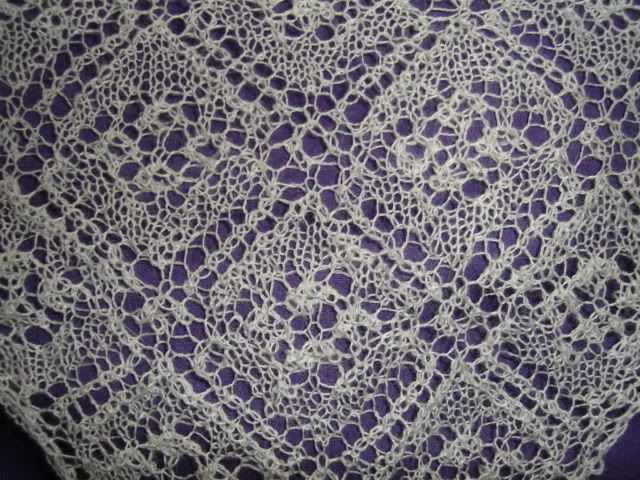 Any guesses?